Christmas and New Years are just around the corner …
and you're still single.
This is especially tough before the holidays and you are probably feeling lonelier than usual right now.

Here are a few tips to help you survive the Christmas days and even start the New Year stronger and more confident.

With these tips you will go into the year 2022 in good spirits (and you might even meet a great guy) …

Tip: Save the article for later on Pinterest!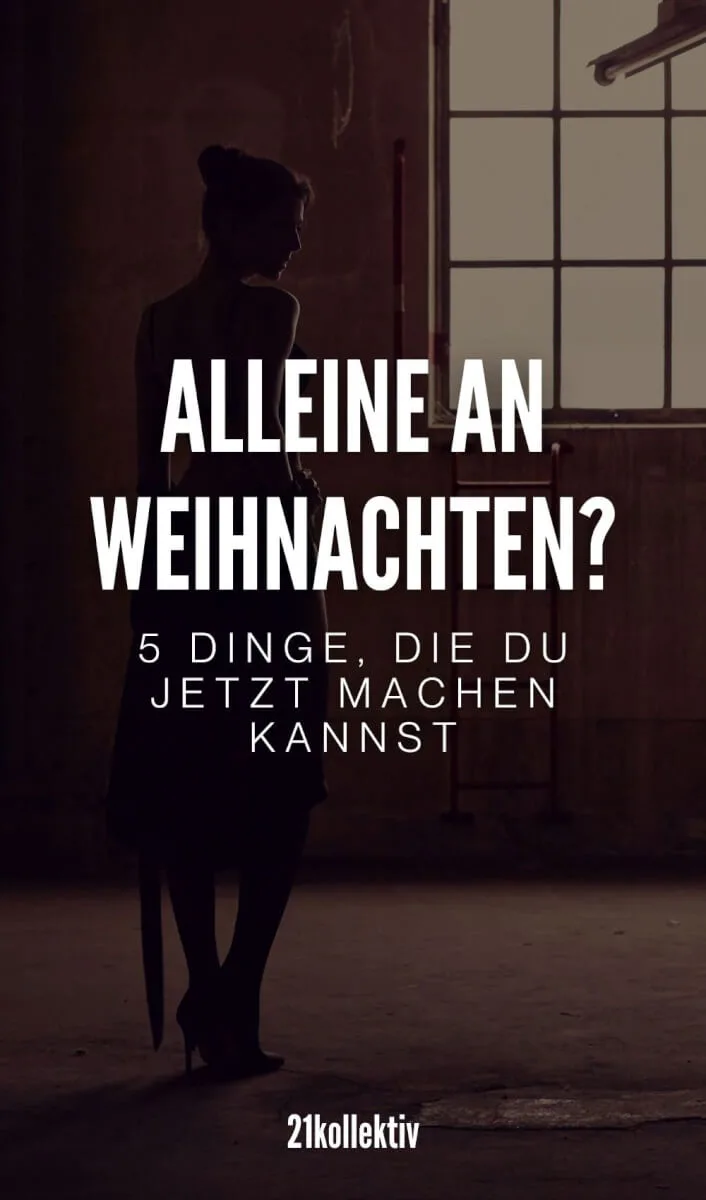 1. No time for self-pity (okay, but just a little)
Just because you're single doesn't mean you have to grieve and sink into self-pity or anger.
On the contrary – embrace this fact and consciously make the best of it.

Anyway …
If you spend the holidays complaining and brooding with a blanket over your head, you will only feel worse afterwards and it is not so easy to get out of this down phase.

And yes, it's perfectly okay to be a little sad.

You shouldn't get lost in it though, as there are some positive aspects to being alone at Christmas.

Try to see the positive in your situation.

Sure, it's not easy … but look at it this way:

This year you can (still) decide for yourself what to do and how.
You don't have to discuss the food or the decorations and you can also listen to the music and watch films that you like.

Make yourself comfortable when you are alone for Christmas and spoil yourself when no one else is doing it.

2. Don't justify yourself
If you plan on Christmas to visit your family, you should not worry about it do what you annoying question, "Why are you still single?"
Answer.

Stand by your single existence and don't try to justify yourself.

Take it with humor when the usual inquiries or even sympathy come, and simply say that you are fine and nobody has to worry – of course only if they really are …
Do not feel obliged to explain in full length why it is the way it is.

Even if your siblings may have been in steady hands for a long time, you don't have to compare yourself to them.
You are worth something even without a partner by your side .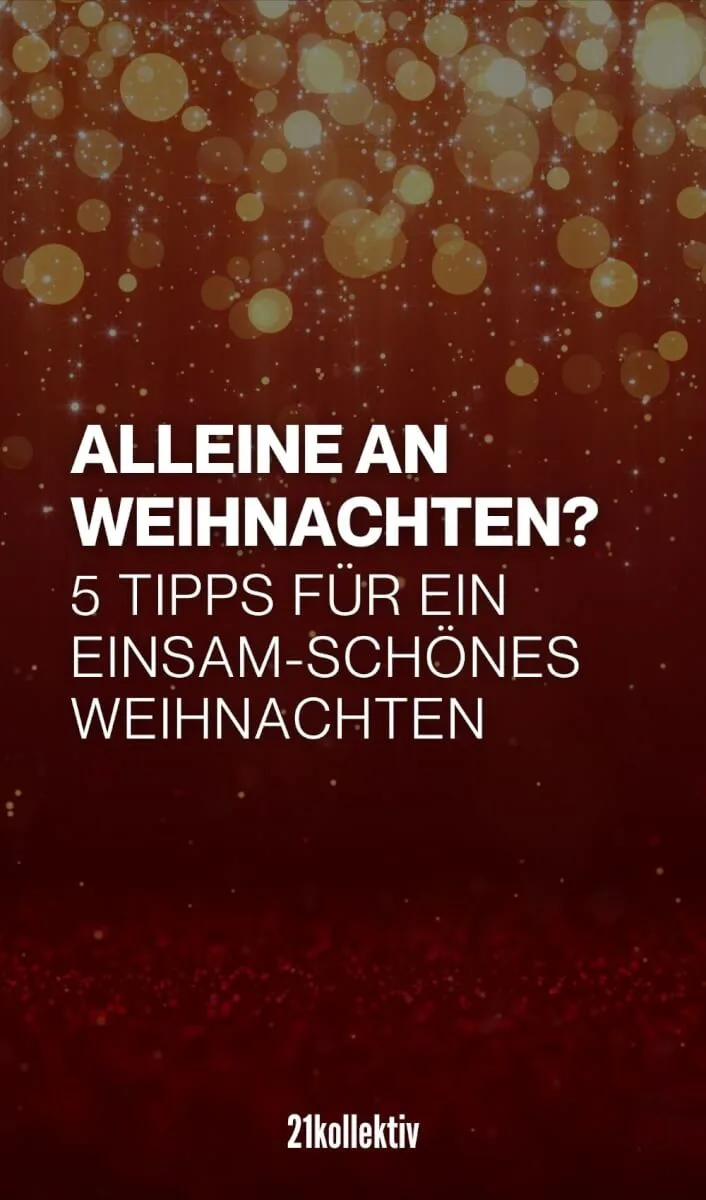 3. Only do what makes you happy
If you have the holidays off, make the days entirely your own.

If you'd rather not see the family because you always feel bad afterward, just cancel.
Admittedly, the Corona period makes it a little easier this year to put forward an important reason without feeling too guilty.

You can prepare your own holiday menu or just order it.
Pick up your favorite book or watch your favorite film again.
Lie down in the bathtub with a mask on and light up some candles.

Just be very selfish and do what is good for you without thinking about others.

So you can switch off from everyday life and come to yourself.

Whether you decorate the apartment for Christmas, just light a candle, decorate the tree in a completely different way or leave everything as usual is entirely up to you.

4. Call people who are important to you
Christmas is always the time to remember people who are important to you.

Whether distant relatives, whom you see far too seldom, or a once good friend whom you now miss after an argument –
take heart and get in touch again.
Nobody will spurn you, especially at Christmas time.
The probability that someone will be very happy is actually high.
Maybe old contacts will be revived in this way.

The important thing is:

think less about obligations and trust your feelings alone.

Who would you like to have closer contact with again or who is really worth your surprise call on Christmas Eve?

5. Meet friends or date online
If you have single friends who would be alone for Christmas, it's a nice idea to get together.
You should discuss roughly beforehand how you imagine the hours together so that everyone is satisfied.

(Of course, the restrictions due to Corona must be observed this year.)
But that doesn't mean that you can't meet each other online in an emergency: Even creative games, singing together or fooling around are possible in this way, if you have a bit of humor.

With a few utensils such as identical candles or festive snacks, there is also a good mood.

You can even dress up if you want.

In any case, it will be a very unusual togetherness and the loneliness will be remedied.

With modern technology, even the decorated Christmas tree can be proudly presented.
😉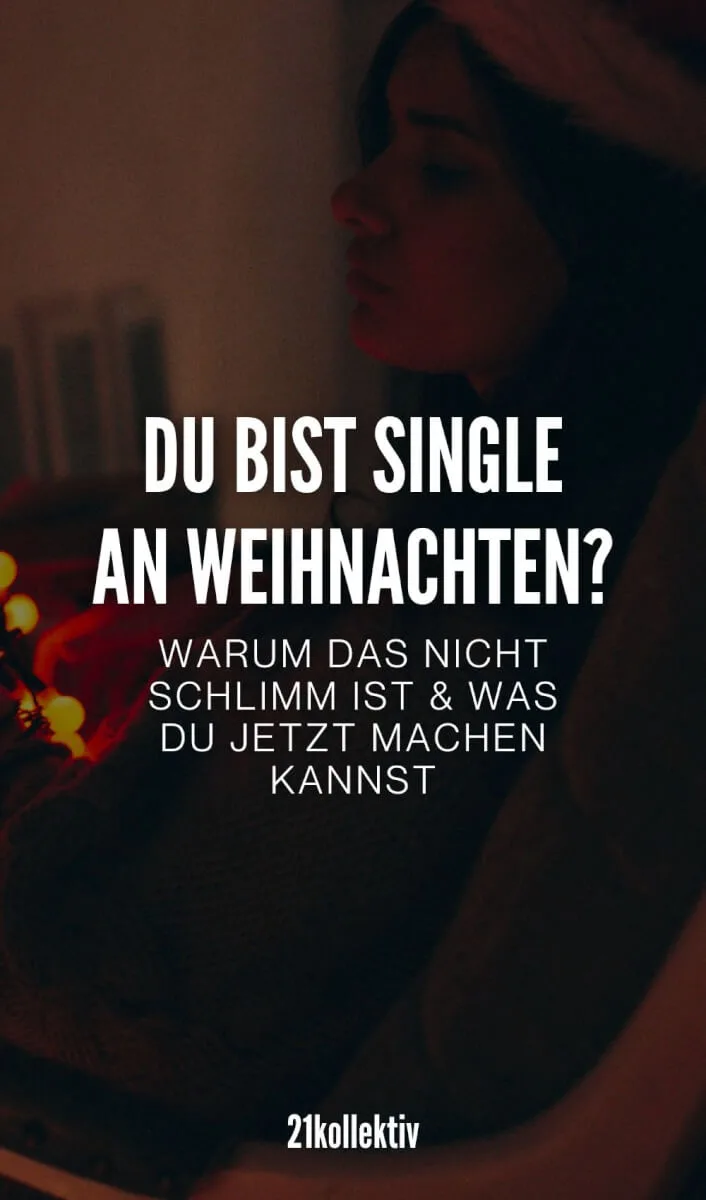 Conclusion … look into the future
You don't have to wait for New Year's Eve to make resolutions.
Christmas is often quieter and you may be able to think better about alcohol-free.

Take it easy to see what you have achieved this year, when you felt good, when you felt less, and what you once again failed to realize.

Make concrete plans for 2022 and find ways to achieve what is important to you …
Small milestones are very important, preferably with clear deadlines.
Maybe there is something in it that you should better give up.

At the end of the year there is a short time for reflection that you can use before the stressful everyday life starts again.

Gain inner clarity and close with the past.
A new year always means new goals and new hope. So you can get over the festive season in a positive spirit.